Hello and Happy Wednesday; the day when I share awkward, and often poorly lit, photos of myself.
Why would I do such a thing, you ask?
Good question, and one which my husband asks me on a regular basis, despite the fact that I've been cajoling him into taking pictures of me for months now.
The short answer: Everyone else is doing it!
Stop by
The Pleated Poppy
and check out the hundreds of ladies who link up for WIWW every week.
Wednesday: errands and shopping for pre-Thanksgiving supplies, followed by a Girl Scout meeting, and dinner with Caitlin.
Cardi, jeans: Old Navy
Turtleneck: Target
Boots: Keen
Necklace: Allora Handmade
Thursday: Thanksgiving! These are my version of
Joey's turkey-eating pants
that I mentioned last week. Nice and stretchy... but not so flattering.
Sweater, scarf: Lands End
Jeans: Target
Shoes: El Naturalista
Saturday: Hockey
Sweater, vest: Lands End
Jeans: Old Navy
Scarf: Amazon
Boots: Keen
Sunday: church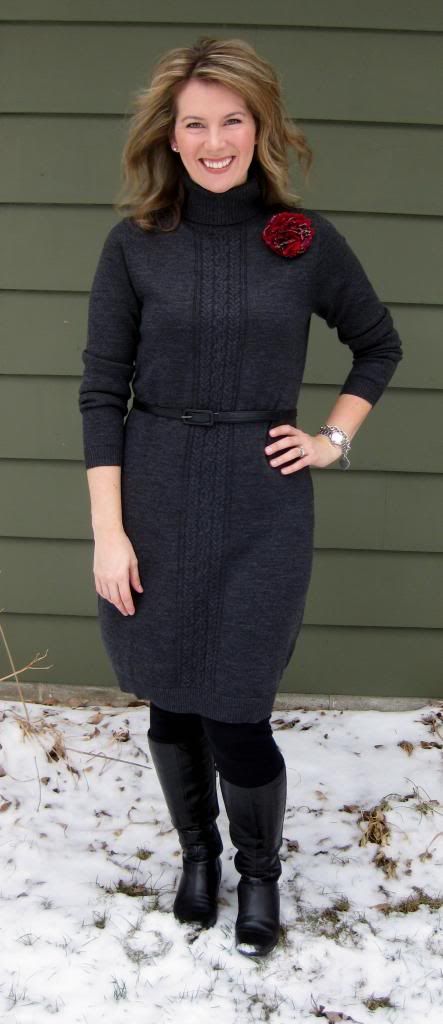 Dress, pin: Lands End
Leggings: Smart Wool
Boots: Clarks Artisan
Later on Sunday: Hockey
Jacket: Esprit
Hat, boots: Macy's
Jeans: Silver, with my wool leggings underneath
"Hockey Mom" bling: a gift from my in-laws
I've been in my sweats since Sunday, so I'll have to get on the ball if I want to have any awkward photos for next week!
Thanks for stopping by!