I have been rather slow in getting my Christmas decorations out this year. It's actually been kind of nice; instead of a mad rush to get it all done in a day, I've done a mantel here, a nativity there... no rush, no hurry. Of course, the flip side is that I've had boxes laying around the living room for two weeks now! Here's a little peek at some of the little vignettes around our house.
I wanted to keep the buffet simple, since we use it not only for serving food during holiday parties, but as storage for all our homeschool supplies. We used to put our Christmas village here, but I didn't want to constantly be rattling and bumping the little figurines and trees. So the village moved downstairs and we actually like it better there.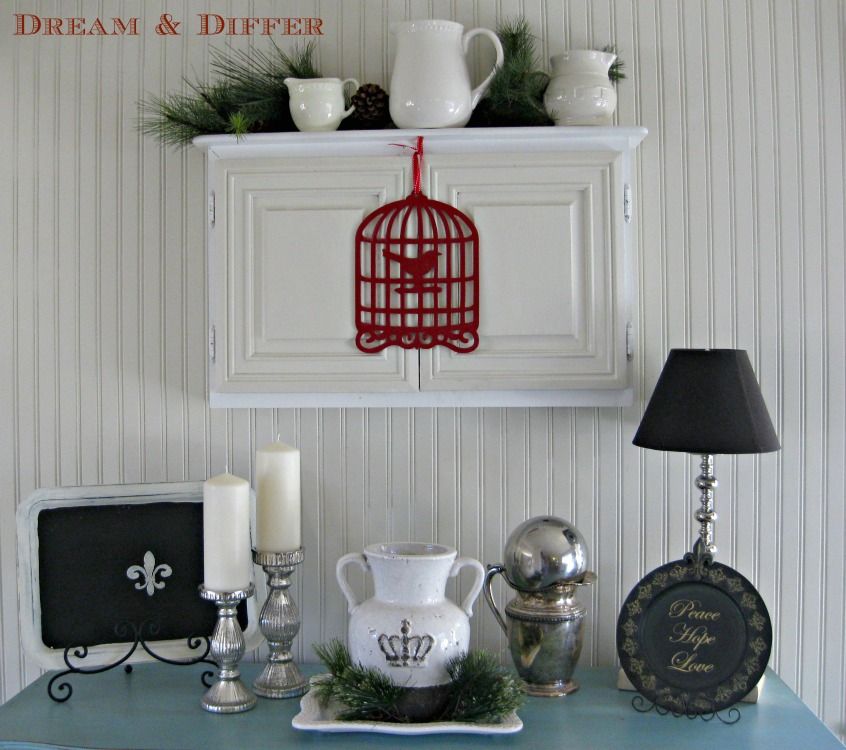 I got this Willow Tree nativity set from my dad and stepmom over the course of several Christmases.
Every year, they would buy me another piece. I love it's simplicity.
By having its own special little table, the nativity becomes a focal point (as it should be) rather than getting lost in a larger vignette.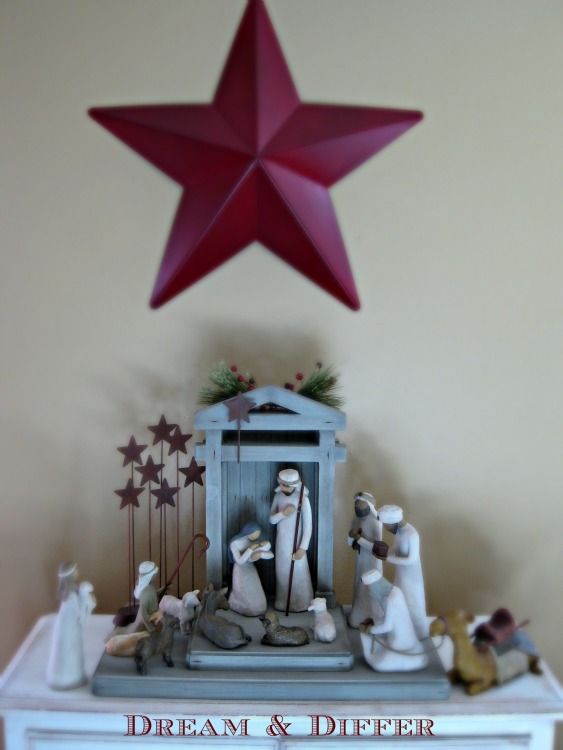 I've never shared pictures of our basement family room before, but you get a little peek for Christmas.
As I mentioned, this is where our little village now lives. We bought everything at a neighbor's garage sale a few years ago and the kids love it so much. It is their favorite part of our decorations.
Another holiday favorite of my children is the "fireplace show" on Netflix. Hunter's favorite part: when the hand comes in and adds a log or stirs the fire. He is down there as I write this, cozied up in front of both our fires!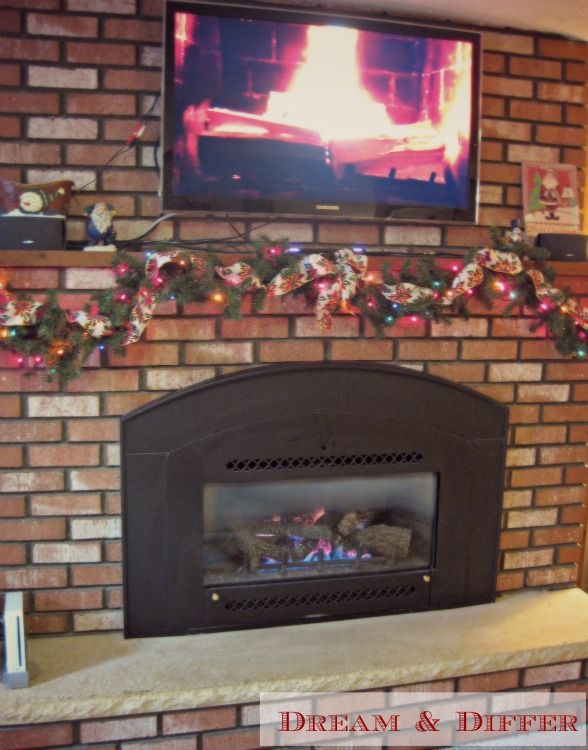 Right next to the fireplace is our "children's tree." The kids are totally responsible for decorating this one, right down to the leaning star on top! Notice that their tree is done, while mine is... not so much. This is the first year that they spaced out their ornaments, usually they would all be bunched up in the front middle area. Hunter even built a Christmas train track around the base.
I am not the only one who has slowed down to enjoy the holidays. We are all enjoying lots of cuddling, and lazy reading in the winter sunshine.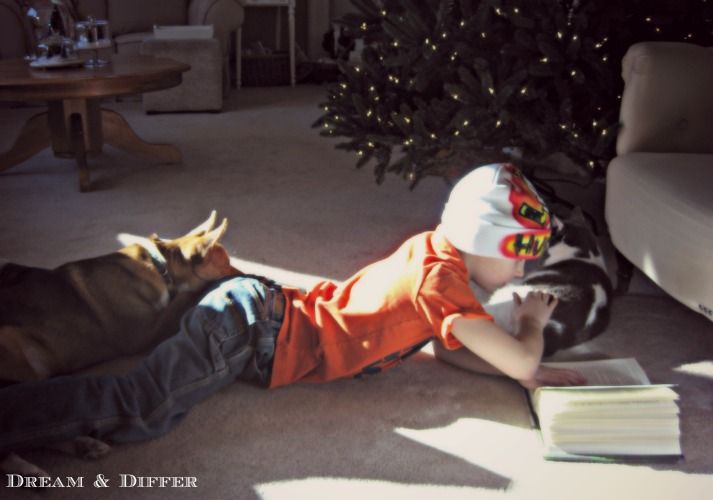 What about you? Do you decorate all at once and get it done and over with, or do you drag it out over several days (or weeks)?
Thanks for stopping by!

I'm linking up here: