This year, my kitchen mantel was inspired by two of my favorite holiday things: tartan and apples. More specifically, a Christmas carol about apples... actually it's not about apples at all, but it does have the word apples in the title. And I like apples. And tartan.
Anyhoo, I was a chamber choir geek in high school and I always loved the song "Jesus Christ, the Apple Tree." The tune, the lyrics, the imagery... and the fact that it is obscure enough that I don't hear it over and over again on the radio!
Just close your eyes and have a listen.
Heavenly isn't it?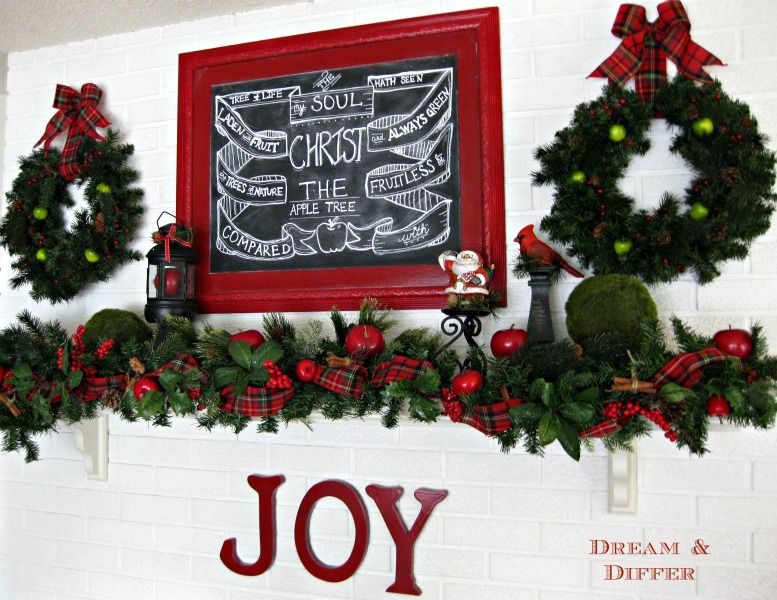 I have been loving all the chalk art on Pinterest and wanted to try my hand at it, so I sketched out a plan first and then used chalk markers for extra-crisp lettering. It's not perfect, but I was pretty happy with the results.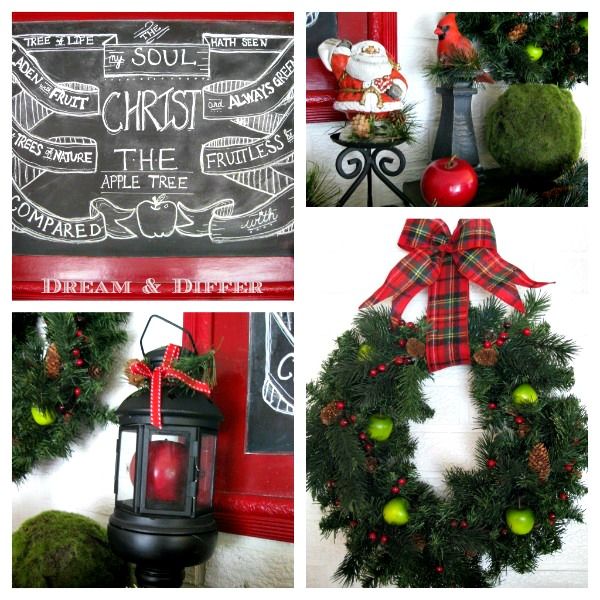 I found the tartan ribbon at Michael's, but it was the last roll left. I with they had more, I would've bought it all! The wreaths and garland are from Michael's as well. They were just the cheap pine stuff, but I fluffed them up with berries, apples, pine cones, and lots of the prettier pine pieces I hoard at home. I worked as a florist for years, so I have a pretty extensive collection of scrap foliage. It comes in handy!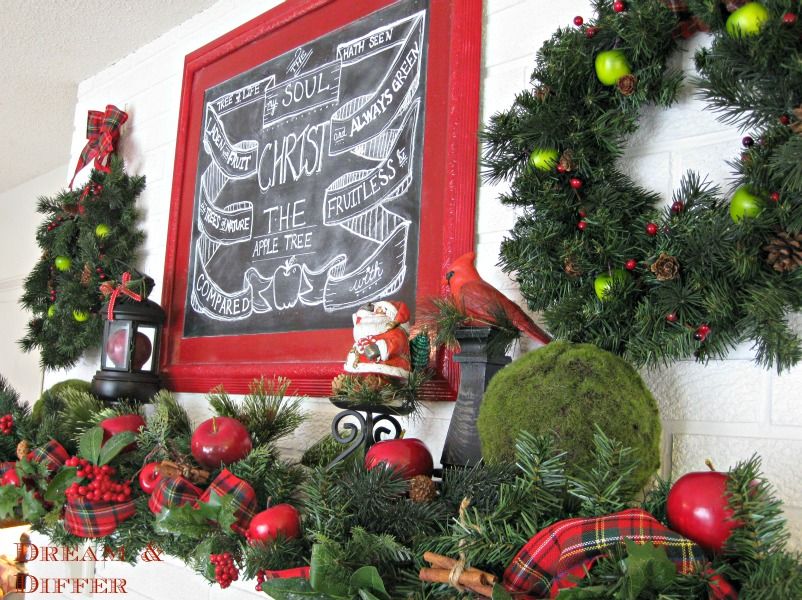 I've had the kitchen mantel done for a week, but haven't finished the living room yet (including the tree, poor naked thing is just standing there).
I will share pictures as soon as it's done.

I'll be linking up here: