I always enjoy the clean, simple feeling that accompanies January. It's kind of refreshing after the extravagance of the holidays, and I like my decor to reflect that. With that in mind, I've had fun creating this simple little winter vignette.
I loved the chalk art from my
Tartan Apple Mantel
, so I wanted to do something similar for the rest of the winter. It's not perfect, but it'll do! I just sketch out a plan for the layout ahead of time, and then use regular chalk for the outline, and go over the final result with chalk markers. The chalk markers give it a clear, bold finish, but they are a dickens to erase, so be sure you've got everything just right!
The quote is a paraphrase of
this one
from Edith Sitwell. It expresses my feeling about winter perfectly. The cold weather, short days, and long nights make me want to do nothing but hunker down at home with a bowl of soup and a good book. Hibernate, basically!
I used the antlers my dad gave me for Christmas and some pheasant feathers for a natural accent. Despite the fact that I used all these items in my holiday decor, I wanted this to feel winter-y, but not Christmas-y.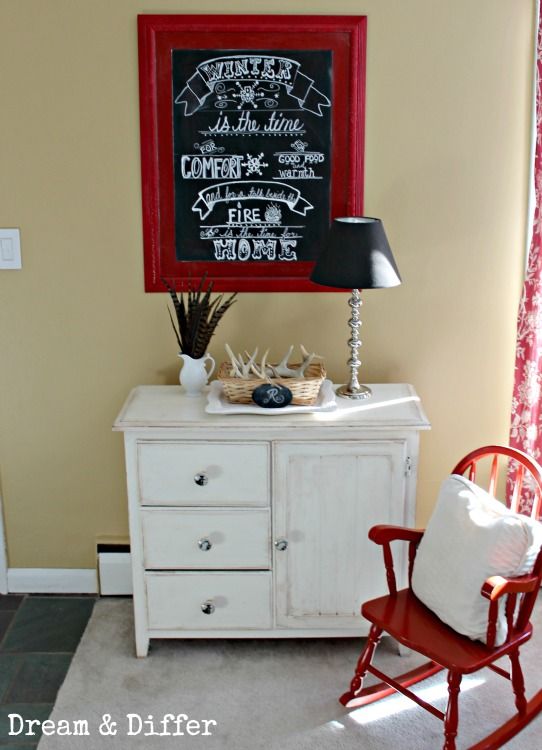 What do you think, does it verge on the side of Santa with the red and snowflakes? Or will it be okay for remainder of the winter?

I'm linking up here: